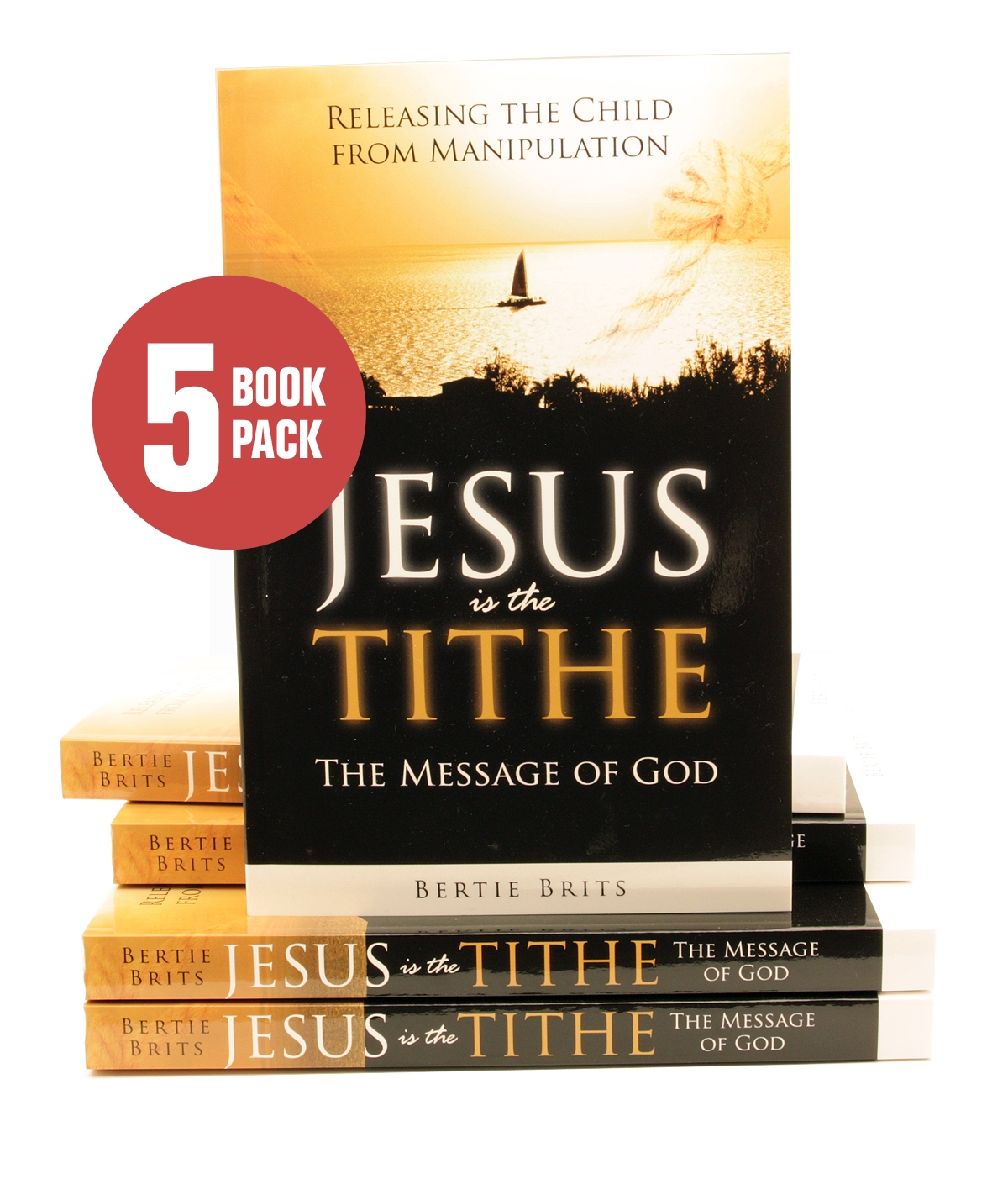 Click to Enlarge
Jesus is the Tithe - The Message of God Book ( 5 Pack ). You get 5 books. Shipping depends on whether you buy from South Africa or United States. To order multiple 5 packs then add and repeat add to your shopping cart.

"The character of God has been slandered in many ways since the fall of man. One of the areas where great error has crept in is in the area of money, leaving the human heart in a place of doubt about the integrity of God. This book will help you get established in the love that God has for you. It is a relationship based as well as a doctrinal approach to money in the church that will help you reconcile the love of God and finances in the Church. This book shakes the traditional view on finances and will help the reader to experience peace on account of the love of God in the area of money", says Bertie Brits.


Special Ordering Note: Hardcopy books are currently available in South Africa, United States and Canada ONLY. All other locations can download an E-book version on the link below. You can also Donate Online any amount and receive our E-book of choice. If you are unable to purchase our E-book then Contact Us today and select the E-Book Free Program from the department menu. It will arrive in email soon.
---
Dynamic Love Ministries - South Africa - P.O. Box 943, Malmesbury South Africa 7299
+27(0) 224 873 233
Dynamic Love Ministries - USA - ,
1-800-617-5754